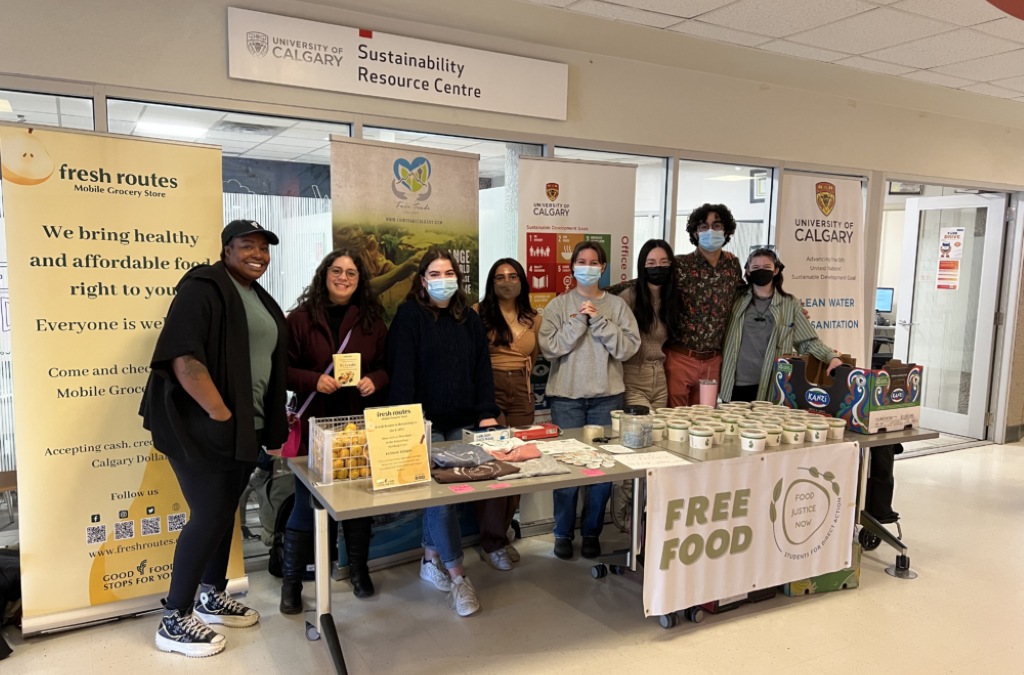 Food Justice Now and Fresh Routes are promoting food security on campus at the University of Calgary. The two organizations joined forces on February 27th to provide students with free, healthy Korean mandarins and meals. The event was a big success and it drew attention to food security issues on campus and encouraged healthy eating.
Fresh Routes is a non-profit social enterprise. We aim to bring fresh, affordable, and nutritious produce to underserved neighbourhoods. Our goal is to encourage healthy eating and improve community well-being.
Food Justice Now at the University of Calgary is a student-led group. They focus on food security and justice issues on campus. The organization supports students by offering free meal events. They also educate students about food security.
The collaboration on February 27th was a win for community-building and food justice advocacy. We provided free healthy Korean mandarins and meals. This helped raise awareness about the importance of food security. It also highlighted the need for affordable food options on campus.
Frankie, a student and member of Food Justice Now, spoke at the event. She emphasized that 2/3 of students on campus face food insecurity.
If you care about food security, consider joining Fresh Routes and Food Justice Now. You can volunteer, donate, or help spread the word. There are many ways to make a positive impact.
Together, we can create healthier, more equitable communities.