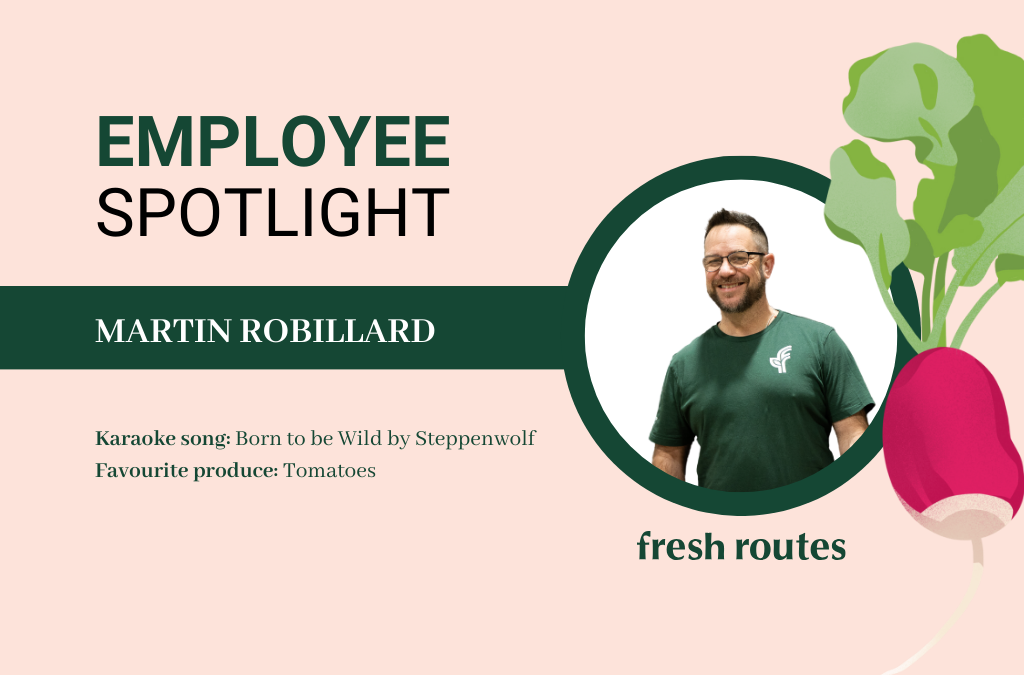 I can't get enough of buying tomatoes. I make tomato sandwiches, I make salads with it, I roast them and put them in spaghetti sauce and I eat them just roasted for breakfast.
Staff Shout-out:
Carma Buchholz-Campbell 
I would give that shout-out to Carma right now who's running multiple markets. I know she's tired like I am, but she's powering through it and she came and helped me at Tsuut'ina. She's running a market there and is side by side with me after a very, very busy day already.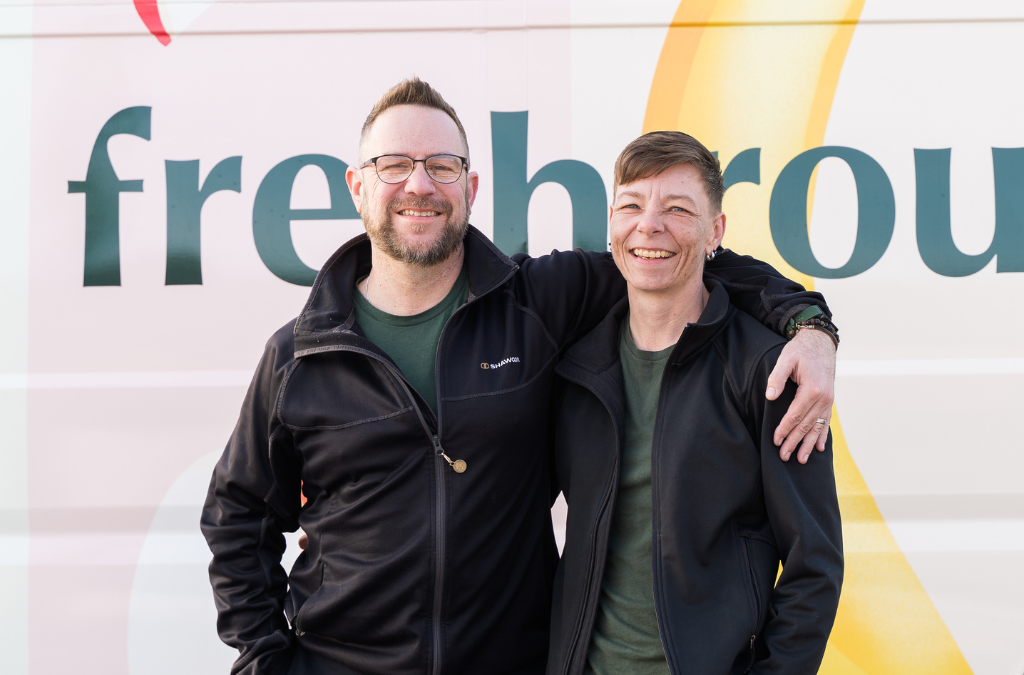 Volunteer Shout-out:
Catherine Young 
Catherine covers the Hillhurst Sunnyside Community Association Market. We want her to know that we miss her and are sending her lots of love as she is going through her very stressful health issues.
Martin Robillard is a route operator with Fresh Routes managing both urban and indigenous markets across Calgary. Today, we sat down with him at the University of Calgary market to share his story. 
What is the best part about working at Fresh Routes?
I love the social outreach that we're doing to address food insecurity. We work in urban settings and in reserves. Today, we are at the University of Calgary trying to support the budgets of students with huge expenses. We go to communities that are vulnerable to financial burdens and health issues. The reserves we go to are dealing with their own type of food insecurity as well. We get to help all those people on a daily basis.
Given that you used to work in the hospitality industry and owned a restaurant, what did you observe in that industry that motivated you to switch careers and join Fresh Routes?
In my upbringing, I travelled quite immensely, and I saw cultures and communities all over the world, some thriving, some not thriving, and that led me to have a life-long goal of never wasting food. 
Then, when I worked in the hospitality industry, I saw a lot of waste, high costs, and greed. So when Covid-19 hit, I made a decision to do something about that, and not just have a business for profit. I wanted to do something more in the food insecurity world where I could affect prices.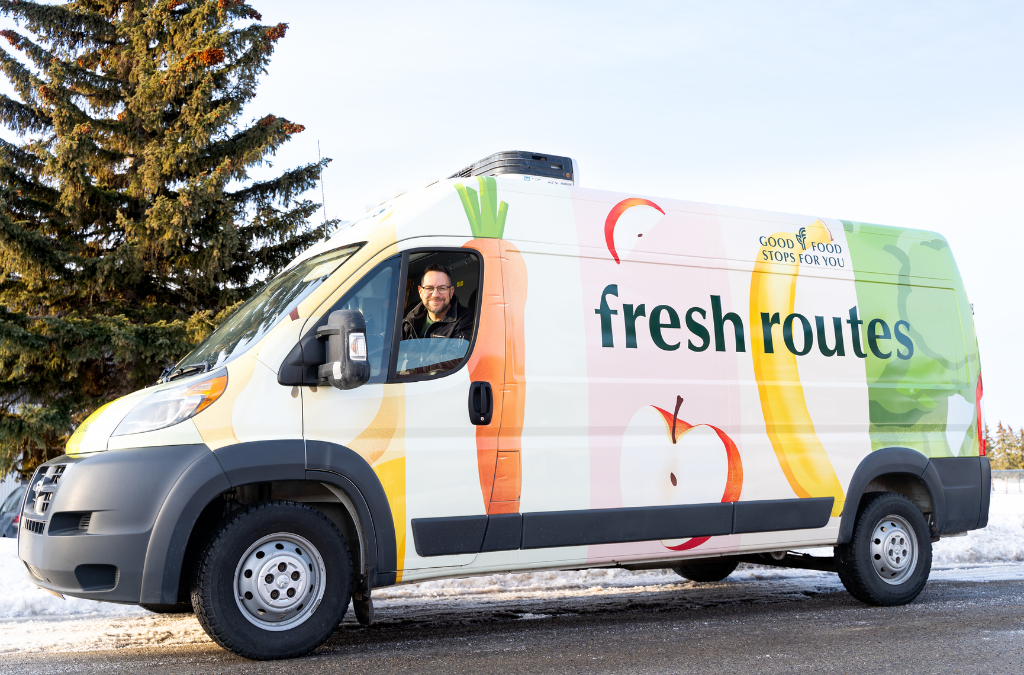 What role do you believe the government has in addressing food insecurity?
The food industry is making humongous profit margins over profit margins and it's absolutely ridiculous. We need to work on taxing the elite in those industries so that we can take some of that money and apply it to reducing costs, creating more programs around food insecurity, creating more fresh produce-like businesses and funding more non-profit and food bank options as well. 
I think the dignity model is just reducing the costs. If we can find smaller shops that are charging less, and then give them the opportunity to sustain themselves, such as those in Europe, the Middle East and Africa, I think that would really help. The government can help by just addressing the problem at the root. 
Do you believe that the general public can do something to initiate change?
As a shopper, write to your MLAs and write that food insecurity is something that's bothering you. The food costs are rising and people are stretching their dollars too far and families are not surviving well. People are buying cheaper and unhealthy food and it has a huge cyclical repercussion.
What would you like to say to the customers who shop weekly at Fresh Routes?
I want to thank our loyal customers and I want to say if you haven't come please give us a try. We are a very low-cost alternative and we do pride ourselves in bringing a good variety of produce at good prices and we come right to you.
Author: Nazeefa Ahmed