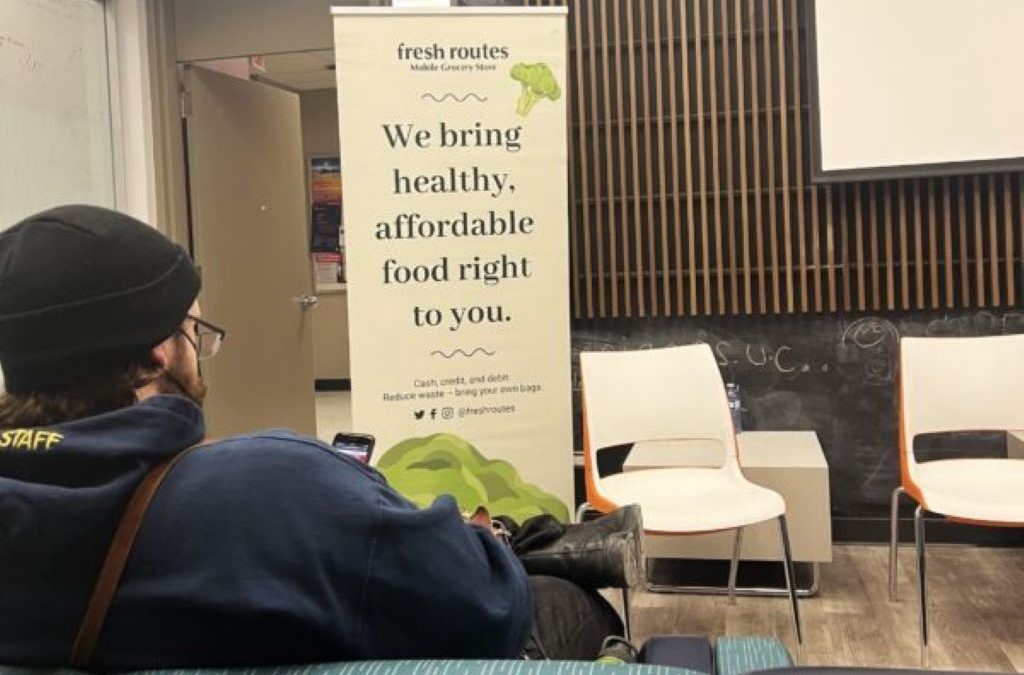 We recently had the incredible opportunity to be part of the first-ever Food Security Networking Night at the University of Calgary. Alongside us were the Alumni Food Security Network, Food Justice Now, and Home Food Community Kitchen.
We were thrilled to participate. Why? Because the event served as a gathering place for individuals and organizations focused on food security. Together, we discussed its impact on various communities. In addition, we took the opportunity to share our mission. Specifically, we talked about how our Mobile Grocery Stores are making a difference by bringing fresh, affordable food to underserved areas.
But we weren't the only ones sharing impactful stories. Home Food Community Kitchen, for instance, is doing remarkable work. They host free cook-a-longs featuring healthy meals from a range of cultures. This approach tackles food insecurity from an upstream perspective.
Similarly, Food Justice Now is making waves on campus. This student-led group focuses on food security and justice issues at the University of Calgary. They offer free meal events and educational resources, aiming to reduce the stress that food insecurity can place on students.
So, what did we learn? The event was an eye-opener. It showcased various approaches to combating food insecurity and provided a platform for networking with like-minded people and organizations. By joining forces, we believe we can make a significant dent in food insecurity issues and work towards a more equitable food system.
Interested in making a difference? Join us in this crucial fight against food insecurity. Learn more about Fresh Routes and discover how you can get involved today.